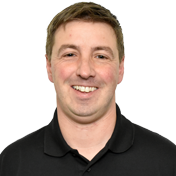 About me
Hello, I'm Alex and welcome to my LDC website.
I am licensed by the DVSA to give driving instruction and I am completing my instructor training through LDC where I am fully trained in using the LD system. If you are looking for driving lessons in North Staffordshire, South Cheshire and West Derbyshire, then please feel free to get in touch with me.
Originally from Kent, I have lived in Leek with my wife Steph and our three children Elsie, Iris and Archie for the past 10 years. My interests include playing tennis, where I am a member of the local club, walking and supporting my children with their sporting endeavours.
Prior to becoming a driving instructor, I spent over 15 years within primary education, working within both the independent and maintained sectors where I experienced first-hand the positive influence that I can have on an individual's future goals and aspirations.
I became a driving instructor because I wanted a job which would continue to give me great satisfaction, but allow me to focus on individuals on a one to one basis and use the vast amount of skills and experience I have gained in education to deliver client-centred experiences. I feel that I have all the hall marks of a great coach in that I am a good communicator and listener who is patient and empathetic.
I have been trained by LDC ORDIT qualified instructors in the latest adult coaching and training techniques, so you can be assured the training I give will be of the highest standard.
The LD system takes into account everybody's requirements as because everybody is different and this System allows for flexibility in lessons so that you learn to drive safely, and at a rate that suits you. It is my aim to make every lesson enjoyable and as productive as possible where you and myself can have an open, two-way dialogue so that you can get the most from your driving lessons. As a result, lessons are conducted in a calm, friendly and relaxed manner as I want to make my pupils feel comfortable in their surroundings on what is an exciting journey on the road to independence.
Hopefully, this has given you some idea of the individual that I am. If you are interested in having driving lessons with myself then please feel free to "Contact me"